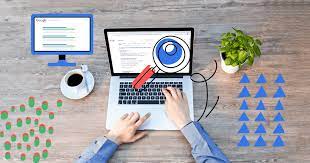 Last Updated on January 13, 2023 by Tabraiz
The digital world that continues to grow and the number of active internet users that continues to increase every year requires changes in marketing strategies in business.
According to a survey, 86% of businesses use video as their marketing tool, including explainer videos. Not without reason, explainer videos can increase brand awareness and conversion sales and attract audiences' attention quickly.
Explainer videos are short videos to educate customers in an engaging and easy-to-understand way. Generally, this type of video uses a touch of animation and graphics to provide explanations that are easy to understand and stick to their minds.
Therefore, explainer videos can make your online store visitors interested and have the potential to buy your products. According to research, 85% of users say they are more likely to buy products after watching an explainer video.
Moreover, here are five reasons why customers are more likely to buy after watching an explainer video?
1. Explainer Videos Deliver Messages in a Fast and Engaging Way
Not everyone has time to read a wall of text. Instead, an explainer video is there to help your visitors understand your product or services in a short duration, simple and easy to digest.
Explainer videos are known for conveying messages briefly, concisely, and clearly. It is packed with an appealing animation as visual support, background music, and voice actors as audio elements.
Combining these elements will help you summarize information and ideas into a much more engaging and easy-to-understand explanation. That way, visitors will be more likely to keep returning and purchasing your product.
2. Explainer Videos Help Your Visitors Know Your Product Better
When visitors enter your online store, they will immediately look for information that can help them answer their questions or solve their problems.
Therefore, displaying an explainer video on the main page of your online store will make it easier for visitors to understand your product and help them solve their problems.
Explainer videos are the right strategy to explain products or services to your visitors in a fast and engaging way so that visitors don't get bored quickly and stay on your page longer. Interestingly, it can also improve your SEO ranking.
As an alternative, you can use product videos to help your visitors understand in detail and much better your product or service. That way, you can attract more customers and increase conversion sales.
3. Explainer Videos Make People Stay Longer in Your Online Store
Explainer videos are presented with attractive visuals and explanations that are easy to understand by the audience. Viewers tend to stay and watch until the end of the video and stay longer on your web page, which is beneficial for your website to improve its SEO ranking.
Therefore, the explainer video is popular among marketers because of its power to attract visitors' attention and make them stay longer in your online store. Not only that, but It can also encourage visitors to make purchases which can significantly increase conversion sales.
4. Explainer Videos Create a More Personal Connection
Explainer videos that are visually appealing and character-driven make this type of video able to arouse viewers' curiosity.
That's why marketers like to use it to humanize their brand. Besides, The power of an explainer video can provide personality while building trust and connecting with the audience.
Of course, not all videos have the ability to evoke emotion. Therefore, explainer videos are the most effective marketing videos in reaching wider audiences.
5. Explainer Videos are Shareable
You can easily share explainer videos from social media to other digital platforms with just a few clicks. With an explainer video, you can certainly help you to convey messages or information to more people in a much faster and easier way.
Since explainer videos are generally short, audiences can quickly absorb the information presented and share it easily with their friends or followers.
The more your explainer videos are shared, the more opportunities your business can go viral. It will also automatically increase brand awareness and conversion sales.
Wrapping Up
Every e-commerce company needs the right marketing strategy to help bring in conversion sales. In this case, explainer videos can be the best solution in attracting customers' attention and encouraging them to make a purchase.
That way, your business can increase conversion sales significantly. You can strengthen and optimize your marketing strategy through explainer videos for the five reasons I mentioned above. So it's time for you to take action!
Apart from that if you want to know about Making an Explainer Video That Converts then please visit our Tech category