Last Updated on March 6, 2023 by admin
Every company needs the right kind of talent to scale greater heights. But hiring that perfect employee is easier said than done, especially given India's massive population of fresh jobseekers and experienced professionals who are trying to climb the job ladder.
So, if you are looking for the right candidates to fill different job positions in your organization, you might find the process a little challenging. Getting a hiring advertisement published in a reputed newspaper can make your life easier though. There are many reasons why print ads are still the best medium to post a job opening.
In this article, we will cover the top reasons why you must not miss out on giving a job vacancy advertisement in newspaper. Also mentioned are a few tips to write effective ads and attract brilliant candidates. So, read on.
Top Reasons to Print Job Advertisement in Newspaper
1. Tangible – Credible
Print ads media is a tangible source. The information shared via newspapers, magazines and brochures stays with you for as long as you want and appears more authentic. Secondly, popular newspapers have earned the trust of the general public over the years. They are considered as a trusted source of information. Thus, a candidate won't doubt the credibility of a job vacancy advertisement in newspaper and may take immediate action if it matches their qualification and experience.
2. Genuine Leads
You can be sure to get genuine inquiries when you post a recruitment advertisement in a newspaper. This is because only a serious candidate will take out time to browse through the job vacancy advertisements printed in the newspaper to zero in on the one that matches their skill, experience and interest.
3. Target Specific Demographics
It is easier to reach your target audience through print ads. Choosing the right newspaper, newspaper edition, publishing day/date and placing the advertisement strategically is a great way to reach the right candidates quickly and easily. You can especially benefit from print job ads if your target candidates belong to the older generation or a segment that is not internet savvy such as labourers, heavy industry workers and the likes.
Besides, print ads help reach potential candidates living in areas where internet surfing is still a privilege. Publishing advertisement of job vacancy in a local newspaper is thus suggested.
4. Better Engagement
The reader engagement is quite high in case of a newspaper or magazine. That is often because you can't do something else while reading a magazine or newspaper. The focus is better. Thus, print advertisements of job vacancy are likely to be read properly.
5. Easy to Recall and Remember
It is also easier to recall and remember what you read from printed sources than what you hear from someone else, or on the TV or radio. Which means, if you publish a job vacancy advertisement in newspaper, people can spread the word more easily.
6. Brand Name
Printing your company's logo, colour scheme and name in the newspaper regularly (even in the classified column) can help establish the brand name. People will begin to recognise it over time, thereby helping you create a brand value and fetch good candidates to fill various positions.
Tips to Write Effective Job Ads
Here are a few tips to help you draft and publish effective job advertisement in newspaper to reach eligible candidates with ease: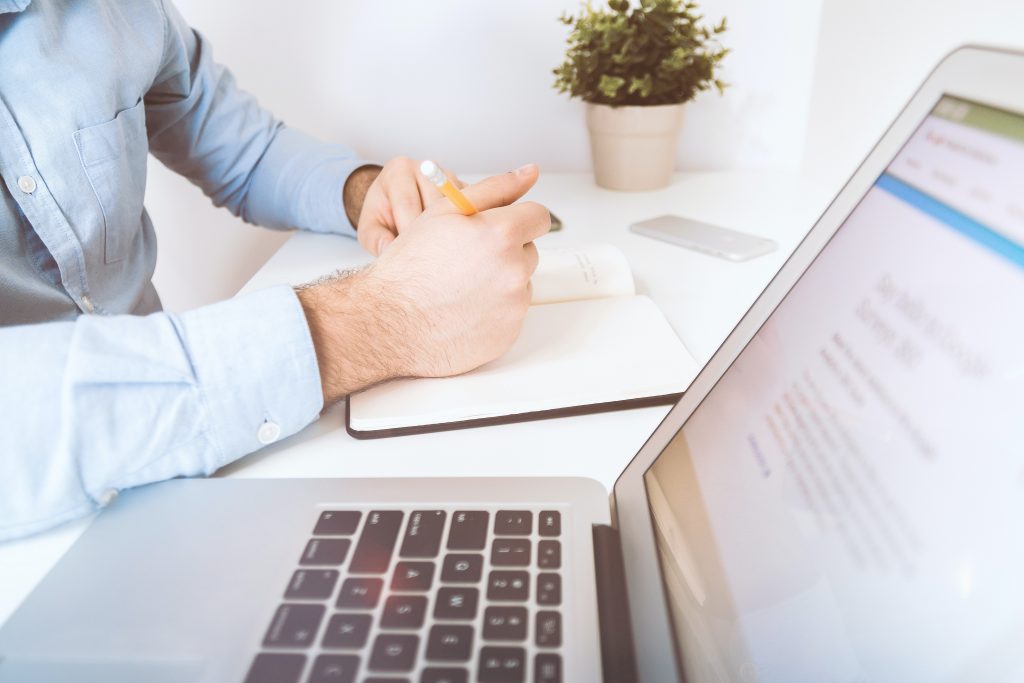 1.Catchy yet Relevant Title
The first thing that grabs the attention of a reader is the title of the ad. They would be prompted to read further only if they find the title interesting enough. Let your creativity shine as you choose the title.
2.Describe the Position
Describe the position by adding a few job responsibilities/required skills in a line or two so that the candidate gets a clear idea about what they will be applying for. It is suggested to make the job look interesting and exciting.
3. Describe the Ideal Candidate
Next, describe what kind of candidate you are seeking for the mentioned job position. The qualities you seek in the candidate should be clearly defined in the hiring advertisement.
4. Call to Action
It is suggested to give a CTA to prompt the candidates to apply for the position without wasting any time.
5. Application Process
If a candidate decides to apply for the given job, they shouldn't be clueless about how to move ahead with it. You must mention the application process clearly.
6.Display Ads
You will get the option of display ads as well as text ads. It is better to go for display ads as they grab more attention compared to text ads. You can use attractive graphics and catchy colour schemes to make your post appear interesting.
7.Keep it Short and Simple
It is suggested to keep the recruitment advertisement short and simple yet cover all the essential points, so that the right candidates approach you. Don't forget to mention your contact details and location.
Click here to write my paper for me jobs.
Job Advertisement in Newspaper Samples ( Print Ads Sample)
Here are a few job advertisement samples to help you draft ads that grab attention and fetch genuine leads:
We are Hiring
WBS Pvt. Ltd. is looking for a financial advisor for its head office based in Lucknow. Minimum 10 years of experience, attention to detail, in-depth knowledge about the industry. Salary package best in the industry. Interested candidates please apply at [email protected]. Contact us at 987XXXXXX for more details.
Hiring for Advertising Job
XYZ Pvt. Ltd. is looking for young and enthusiastic advertising personnel for its Mumbai office. Experience – Minimum 3 years. You can expect an impeccable work environment, attractive salary and awesome perks. Shift timings – 11 am-8 pm.
Inviting Applications from English Teachers
We are inviting applications from learned and experienced English faculties for Spring Summer School, Noida. The candidate is expected to teach classes VI-VIII and stay actively involved in the school's dramatics club as well as literary society. Excellent communication skills, pleasing personality and in-depth knowledge about the subject can make you a great fit for the position. Send your resume at [email protected] for immediate hiring.
Hiring Hiring Hiring (print ads for jobs)
We are looking for telemarketing executives for multiple BPOs. Candidates must possess excellent communication skills and the ability to crack sales. Should be willing to work in U.S. shifts. Attractive pay package, big incentives and awesome opportunity to learn. Hiring for Delhi and Chandigarh locations. Freshers can apply.
Great Opportunity for Sales Managers
Inviting energetic and experienced sales managers to handle a team of 20 salesmen. Minimum experience 8 years, self motivated, pleasing personality, excellent leadership qualities. Job location – Nagpur. Salary package best in the industry plus excellent incentives. Immediate hiring. Apply now at [email protected]. Contact no. 9810XXXXXX
The bottom line is, posting job ads in well-known and widely read newspapers can work wonders, especially if you have stringent requirements. Also, people will trust your company's authenticity and only serious candidates will approach you if you post a job advertisement in newspaper.
Thus, such ads have great value. So, if you are aiming to reach the right candidates, then recruitment advertisement in newspaper is the way to go. Besides, newspaper job ads help reach candidates across demographics, industries and age groups. So, if you haven't thought about publishing a print advertisement of job vacancy, it is time to do so. It doesn't cost the earth but is highly effective.
Book a job vacancy ad easily and from anywhere through The Times of India online ad platform – https://ads.timesgroup.com/categories/recruitment