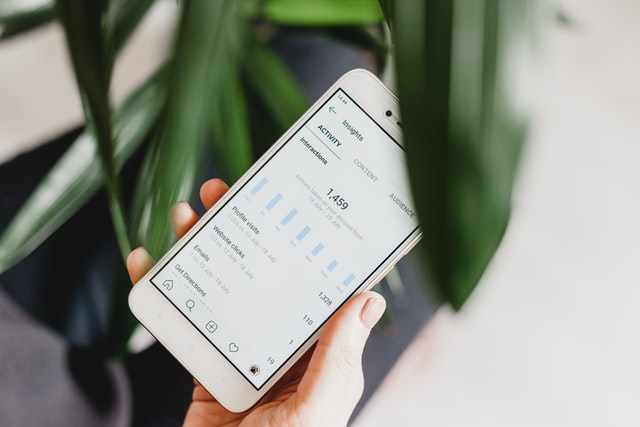 Last Updated on March 4, 2023 by Tabraiz
Social media platforms like YouTube, Instagram and Facebook continue to dominate the way companies, people and industries function. From marketing to sales, social media platforms continue to show they're multi-faceted and incredibly relevant. Plus, social media platforms provide countless opportunities for people in a number of fields. If you're a beauty gurus, you can use social media platforms to make lots of money. Consider some of the multiple streams of income you can build through social media.
1. Direct-to-Consumer Sales
Beauty gurus tend to establish their brands by creating tutorials. You have to determine which lane works for you. You can opt to be a beauty gurus who specializes in bridal makeup. You can become a beauty guru who focuses on helping the everyday woman apply the five-minute face. As you share your tutorials in your specific niche, use products from a line you've created. Use the white-labeling process in order to secure your own formula and makeup line. As you share tutorials where you're using a particular product from your line, set up the e-commerce feature on your social media business page in order to directly sell your product on the platform.
2. Brand Deals/Partnerships
Brand deals tend to be the most popular form of monetization on social media platforms. When you partner with a specific brand, set your rates and establish a lucrative yet fair deal. Through the deal, you'll create content that sells the product. Many refer to this process as influencer marketing. When you're able to create the content, you'll need to submit it for approval. Once it's approved and posted, pay attention to the analytics. Your numbers for engagement and your purchasing power will make a major impact on how much you can charge future clients for projects in the future. Beauty influencer marketing continues to stand as an excellent opportunity because people want to purchase with the understanding that the product works. If you can use your platform to demonstrate the effectiveness of the product, your followers are more likely to trust your judgment and your recommendations.
3. Affiliate Marketing
Amazon continues to make it really easy to earn a livable wage with the help of affiliate marketing. Once you post a picture where you're rocking a specific makeup look, add the products to your Amazon storefront. Put the link to the storefront in your bio. Whenever people ask about the products you're wearing in a particular picture or video, redirect them to your storefront.
While Amazon has a great affiliate marketing program, don't forget that many large retailers have affiliate programs as well. When you're promoting any type of product, be sure to find an affiliate code or link. When customers purchase a product and use your discount code or link, you'll get a percentage of the profits. Even if the percentage is 2%, this number adds up over time.
4. Ad Revenue
When you're creating content on a platform like YouTube, you'll eventually get paid for the views. The more popular and helpful your content is, the more likely you'll get boosted in the algorithm. In return, you'll also get more ad placements. Better quality ads and an increased viewership lead to more money each month. Just be sure that as you create content for platforms like YouTube, always do the research for search engine optimization. Google owns YouTube. With YouTube standing as the most powerful search engine in the world, you'll want the backing of an algorithm like Google's. Research the right keywords, title names and descriptions in order to increase your chances of more views and money.
5. Platform Monetization
Instagram, TikTok and Pinterest currently have programs that encourage creators to develop more content on the platforms. As a result of curating more content, the respective platform offers a share of the ad revenue. When advertisers give these large platforms money, they need to keep people on these apps as long as possible. By creating interesting, entertaining or helpful content on a regular basis, the platforms will actually pay you to continue.
While it definitely takes time to establish your brand and gain your footing, you can definitely build a lucrative enterprise on social media. You don't even need a ton of capital to get started. By doing your research and setting a plan in motion, you can become a formidable beauty guru who makes lots of money through social media.
Apart from this, if you want to know about Beauty Private Label Manufacturing then please visit our Business category