Last Updated on January 3, 2023 by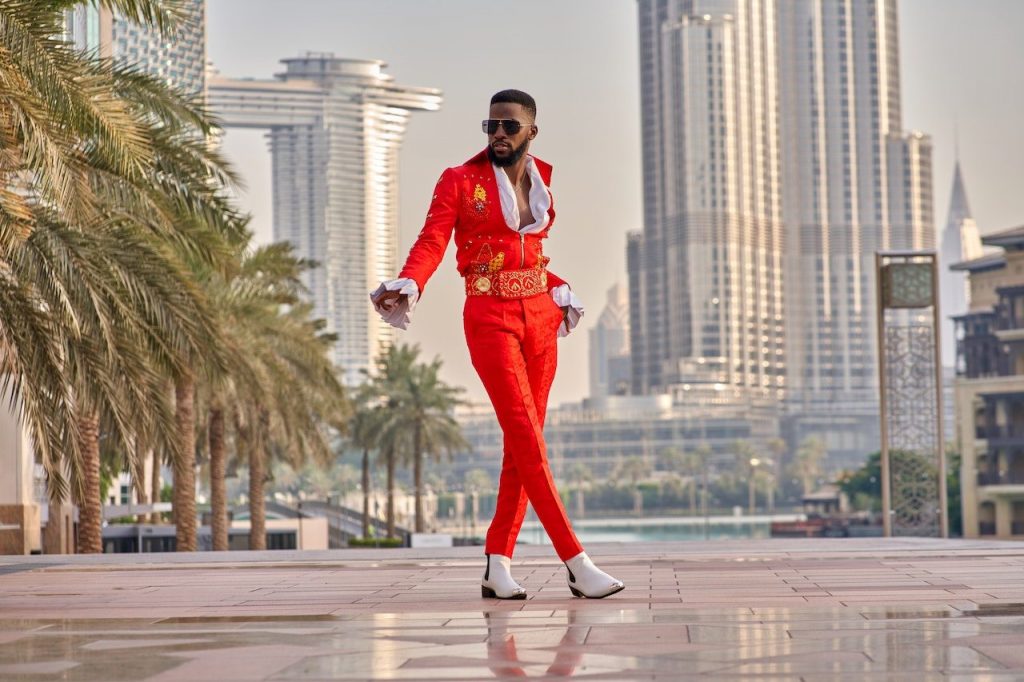 Fashion is a statement that every one molds according to them. Trends change every day and it demands our lifestyle to grow continuously. In terms of fashionable clothing Arab countries somewhere were left behind.   
But this year Arab Fashion Week was such a memorable event that people don't stop talking about it. Because when women are having everything to go with the trend then why should men be left behind? To make this statement reality various fashion labels like Anomalous, Valette Studio, Tagueule, and Michael Cinco showcased the upcoming fashion trends for both genders.  
Lift fashion with an Indian touch
Amato brand showcased its glamorous collection from subtle colors such as white to bright colors consisting of blue, pink, golden, and many more. Attires were filled with fur, leopard print robes, embroidered blazers, chains, and others. Moreover, there was a lot of silk used in clothing mended with laces and beads.    
White and Golden are the new color code for trending clothes!
Let's go with the flow of the cultural looks of the Arabs. All the designers went for the color palette of gold, silver, and white as the mains. Golden is used mostly as this color holds a greater significance. Because the extensive heat also signifies the power, and beauty of nature. From long flary gowns for women to blazers with shorts, capes, jackets, bomber jackets, and skirts for men.
Casual Wears
It is not possible to wear sequins, pearls, or embroidery everywhere. So to balance things casual wear was given equal importance on the runway. Pairing shorts with sweatshirts, normal wear pants, shirts, silhouettes, jeans, t-shirts, and many more.
Monochrome
Earlier people were afraid of trying monochrome attires as it was a very odd feeling to wear such a thing. But now the whole world is going crazy to try on these outfits. And not only women, but men are also going wild with this color palette full of bright colors. But recently, there is an edition of subtle colors in the palette. Especially for males, loose suits were crafted in light hues of pink so that even in extreme heat they will keep the body cool.
Cropped Jackets
Tagueule brand especially showcased its cropped jacket men's collection. From women's wear to men's cropped jackets have been appreciated a lot. It can be best used for evening wear and casual wear, and it is also easy to pair up with jeans or trousers.
Tie and dye
The journey of tie and dye started in 5th AD and till now the love for tie and dye has not even been a percent lessened. No matter which gender puts on, it goes on everyone. Not to forget that it is not only for casual wear but can be worn at parties also.
Prints
Clothes feel a bit empty if nothing is added to them. And printing is a way in which various designs can be added to make the outfit look unique. Many designers used prints to go sporty as well as casual for men's collections. For instance, Egonlab mixed silhouettes with a pair of shorts, making it more casual yet sporty.
To give you an idea of all these styles and patterns, look into the fabrics you can use to have the same look.
For embroidered blazers, the best fabric is taffeta silk fabric as it gives a little shiny texture to a piece of fabric, and the final look is mesmerizing. Next, if you want to go for tie and dye then go for pure cotton fabric, as it holds on to dye pretty well.
But are you feeling a bit difficult to buy all these trendy clothes?
Don't worry we have a place for you, Fabriclore- here you can find more than 1000 fabrics with numerous arts crafted on them. Also, there are many options with colors and patterns. It is one of the leading fabric stores in India and also the services are in USA, UK, Dubai, and Canada. Also, the wholesale fabric is available in any quantity you want also at retail, moreover, all of this is at a very reasonable price. Likewise, if you wish to design these in-fashion clothes, our in-house designers will help with customization or in any project. All our fabrics are sustainable and durable to keep your outfit long-lasting.
Apart from this if you are interested to know about Men's How To Wear Fashion Guide then visit our FASHION category.