Last Updated on January 4, 2023 by admin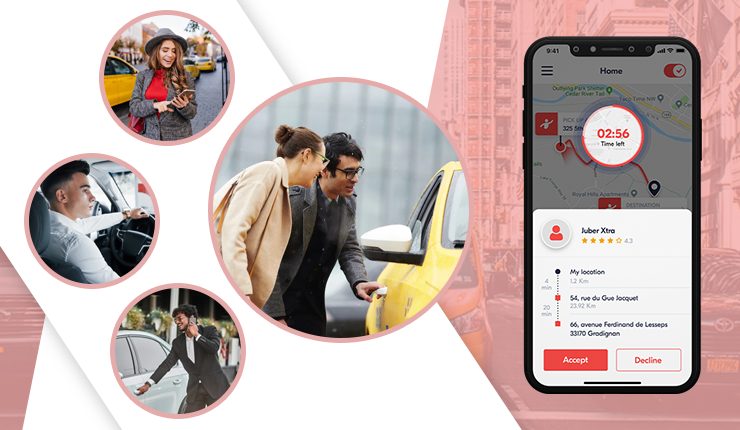 I am sure you may have many taxi booking apps on your device with Uber being the most prominent among them. Upon its advent in 2009, it became a source of inspiration among those trying to digitize their taxi business operations. This led to the launch of numerous Uber like taxi app thereafter.
Hence, the good scope for the industry grew manifold and today the market for online taxi services is expected to witness a growth of $53.48 billion by 2026. Therefore, it is recommended for those who plan to give their taxi venture an online avatar they build the solution. How? With the custom-made Uber clone app.
With time, major start-ups have come to the realization that a custom app is a better option in comparison to building the app from scratch. It saves on time and finances.
So, you know why you should therefore get this solution to your taxi business's advantage.
Uber Stats
Check out the attractive Uber stats below.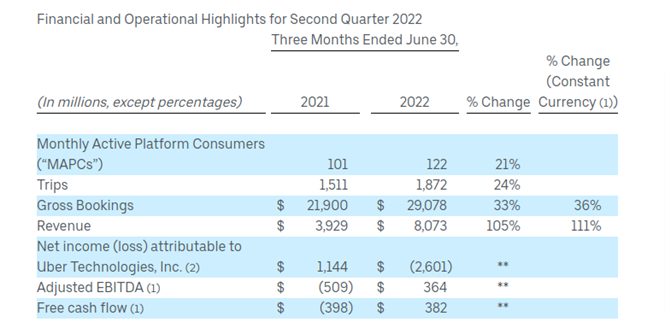 Image Source: investor.uber.com
Looking at the image above, you can get clarity that the number of riders, trips, and the rate of revenues, all have witnessed a steady growth.
There are a series of attractive figures apart from the one you see in the image above that gives a basic idea of the popular nature of this ride-hailing giant.
• $17.4 billion revenue generation took place in 2021 through Uber
• Gross bookings have seen an increase by 33% to 36%
• The fourth quarter of 2020 saw the ride-hailing giant with 93 million users
• 10,000 cities across 69 countries provide Uber services
• 58.7% of drivers use Uber to offer ride services
These numbers are enough to give an idea of why the ride-hailing giant has achieved so much popularity and why it has attracted the attention of those who wish to digitize their taxi business operations.
How to Developer White Label Uber Clone App? Steps to Follow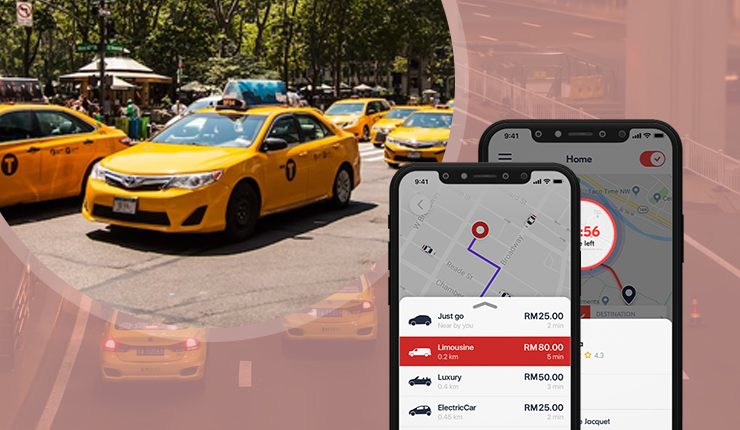 · Know App Operations
If you are aware of the workflow of the Uber app, it becomes easy to understand the set of features whose addition will bring value. Hence, make sure you have awareness of this area first.
In simple words, if I have to explain the app operations, the ride-hailing giant functions in a simple way. The rider adds their location details on entering the app, alongside selecting a mode of the ride from the different ride options. They then get connected to a driver nearby who accepts their ride. Thereafter the rider and the driver both can remain in touch with each other directly through the app and track each other's whereabouts particularly till the latter arrives.
So, it is recommended you have an idea along this before you go on and develop a Uber-like taxi app so riders can get a convenient ride.
· Mandatory Feature Knowledge
The next point that you should remember when you develop the taxi app is the knowledge of its different features.
When discussing features, there are three main segments of the solution, namely the rider, the driver, and the admin panel, respectively.
Hence, add the following components in the three segments so they can carry on their functions with utmost convenience and simplicity.
1. Fare Calculation
2. SOS Button
3. In-App Call and Chat
4. Multiple Payment Modes
5. Cancel Rides
1. Set Availability
2. Accept/Reject Ride Request
3. Earning Track
4. Start/End Trip
5. Rate Customers
1. Driver Management
2. Rider Management
3. Vehicle Management
4. Reports and Analytics
5. Manual Booking Addition
· Monetization Strategy
The main objective behind any business's inception is to have a monetization strategy. This is crucial to give the venture thought to the ways they will harness the application's power to make profits. Therefore, if you are building a Uber-like taxi app, you should have this plan set in front of you.
In the image below, I depict different ways through which you can generate revenues through your app.
Image Source: viprabusiness.com
As you can see, there are six ways to make profits.
They are-
• Surge pricing – Riders pay extra during peak hours
• Service fee – Service providers charge a minimal 'service fee' alongside 'trip fare'
• Car Advertising – Posters, advertisements, etc., get listed on the app and the advertisers are charged for it by the taxi business
• Per ride basis – Service fee charged on a per-ride basis to the driver. The driver makes payment then based on number of rides they offer
• Listing – Driver lists their cab, and the taxi business receives an amount from the driver for the listing
• Percentage – Commission of fixed percentage charged to the driver on the fare rider pays
· Connect with Dedicated Uber Clone App Development Company Offshore
Once you have proficiency in the operations and features, you can then go ahead and connect with a dedicated partner offshore who has the desired skills and expertise in taxi booking app development services. While doing so, I suggest you visit GoodFirms and other such sites. Check the portfolio and grasp the organization has in Uber clone app development. This will ascertain that the journey of developing the app remains pleasant. It will also ensure that the custom app they develop allows your business to scale up and grow successfully in a manner that suits you best.
This brings forth a very critical question. How do I know if the enterprise I partner with is competent in handling the task? To answer this, check the following-
• Assess UI/UX design
• Tenure of operations for the organization you partner with
• Check the clarity level they maintain in communication
• How they perform app launch
Once these territories examination is complete- you can be sure you are partnering with the right team of professionals who will transport your business towards the path of success and enormous revenues.
Knowing all these aspects, we are ready to hop on to a critical topic – the cost of Uber clone app development.
Why is cost vital? Because it is not a wise business proposition to spend erroneously on building an app from scratch. You must save on it.
As a taxi startup- with the white label Uber clone app you can economize on your budget.
Estimated Cost for Uber Clone App Development
When you embark on the journey for Uber clone app development to get access to a Uber-like taxi app, the approximate cost will be between $18,000 and $45,000 (for Android and iOS). For the admin panel, the finances you have to allocate is $12,000.
So now, you have a good grasp of the steps that would make the journey convenient for you when you develop the white label Uber like app. You need to remember some points too.
Points to Remember When You Develop Uber-Like Taxi App
• Have your marketing strategies in place
• Maintain a monetization strategy for getting the capability to earn sufficient revenues
• Get grasp over app functionalities.
• Gain insight into features that will support easy app operations
• Connect with a dedicated Uber clone app development company that helps you in the endeavour to get a custom Uber-like taxi app so you successfully achieve growth and scalability.
Once all these areas get covered successfully, you can be sure your taxi booking app will be a gateway to your taxi start-up's success and support you to earn considerable revenues.
Wrapping Up
When you embark on the journey to be a name to reckon with in the taxi business, you should perform taxi booking app development services right. How? Connect with a dedicated partner who knows the art of Uber clone app development well. The support they offer throughout will ensure rides are straightforward to offer to riders! Also, it will guarantee you generate a good percentage of returns and profits right from the first day itself.
Apart from this if you are interested to know more about Using An Attendance App then visit our business category.