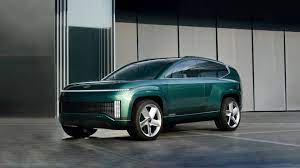 Last Updated on June 10, 2023 by
There has been a steady rise in the demand for electric vehicles since the launch of some of the popular models in the Indian market. The demand for electric car insurance is also on the rise. Although electric cars are not an exception from motor insurance. However, you can easily get such car insurance online from the comfort of your home without stepping out. There are a lot of benefits to yourself and the environment rendered by electric cars. Here are the things that you need to know about the insurance of electric cars and their components. Read to know more!
Do you know electric car insurance?
With the increasing trend in purchasing electric vehicles, electric cars have become the next best thing to protect the environment from fuel pollution. It is mandatory to have motor insurance for any vehicle, and the demand for electric car insurance online increased. Thus, the motor insurance company designs electric car insurance to provide financial aid for unforeseen damages or losses caused to the policyholder's EV. By opting for proficient electric car insurance, you can safeguard yourself financially from all the damage repairs and legal liabilities in case of any accidents.
Components of Electric Car Insurance:
Let us look at some of the components and benefits of buying electric car insurance online:
1. Financial Security:
Like all other insurances, electric car insurance also prioritizes financial security. By purchasing an EV insurance policy, you can be free from any financial constraints of damage and repair as the insurer will pay for the loss.
2. Coverage enhanced:
It is mandatory to purchase third-party liability car insurance in India as per the government's mandate. However, purchasing comprehensive motor insurance depends on the owner. You can always enhance the add-on coverage in a comprehensive insurance policy. However, you need to pay some extra premium. You can easily make your purchase of car insurance online without any hassle.
3. Quick damage recovery:
By opting for car insurance, you will have the access to partnered garages via cashless facilities. With electric vehicle car insurance, you can fix the damages quicker than usual. Thus, you also do not have to hunt for an authentic service person to get your damages repaired first-class. You can also renew your car insurance through the VAHAN portal. It is one of the most reliable undertaken by the government initiative. All you need to do is to enter your vehicle registration number and policy details to log in and proceed with your car insurance renewal. Once the process is done, you will receive a confirmation message regarding the same.
4. Law abiding:
It is compulsory to purchase motor insurance as per the Motor Vehicles Act, 1988. Hence, having car insurance online keeps you on the safer side.
5. Peace of mind:
When you purchase an electric car policy, it gives you peace as you do not have to worry about unforeseen expenses that might arise.
Inclusions under the electric car insurance:
Road accidents
Replacement and repairing
Car theft
Fire
Man and natural calamity
Personal accident number
Third-party liability
Exclusions under the electric car insurance:
Own damage
Drink and drive
Driving without license
Consequential damage
Intentional negligence
Lapse insurance plan
How to raise claims under electric car insurance?
When you purchase motor insurance, you expect to get coverage for any damage or unforeseen loss that takes place. Here are the steps to raise claims for electric car insurance online:
1. Inform the insurer:
Make sure to inform the insurer about the incident or damage that occurred to the car.
2. Take pictures:
You may take pictures of the damaged car to keep it as proof while raising claims.
3. Keep documents ready:
Once you inform the insurer, start collecting documents to submit.
4. Inspection:
Once the documents get submitted, the inspector will assess the cost of repairs and the damage that occurred.
5. Compensation:
Once the claiming process begins, the insurer will compensate for the damage.