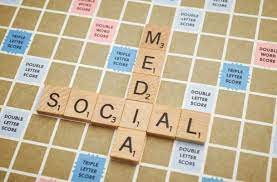 Last Updated on January 12, 2023 by Tabraiz
Today the internet is the best marketing tool for your business. The number of Internet users worldwide is expected to reach 3 billion by the end of the year. The market is globalizing, and competition is intensifying. It is likely that this competitor already has a professional website. Your corporate image and website are your brand's public faces, which is why they must be up to date and efficient.
With your website, you have the freedom to tell your story, provide better customer service and sell your products without intermediaries. You can expand globally, attract new customers, and become an authority in your niche.
The creation of a website includes essential steps such as choosing an appropriate domain name, as well as the design and complete optimization of its content for search engines. This will help your site rank higher; therefore, more people will find you when searching for specific keywords.
Here are some reasons why your business needs a website
1. To connect with your existing audience
If you already have a customer base and communicate with them in person or on social media, a website for your business will help you build a deeper relationship with them. If you know what your customers expect from the brand, your business website can be the first step in meeting their needs.
You can also add a chat option or write a blog that answers your customers' questions and struggles.
If we do a good job with the web and apply some simple online marketing techniques, we'll see how new customers start contacting us. We can target specific market niches or age groups to be more effective. If our image and services are competitive, these visits will turn into customers. We may also use these techniques to retain our regular customers, offering them specific benefits based on their needs and entertaining them with interesting content.
2. To attract new audiences
Most small businesses don't want to stay small, but you need a website to attract a new audience. People can find you through social media, search engines, or word of mouth; if they want to know more, they'll first check out your website.
Social media can also help generate traffic. Once new visitors have arrived on your site, you can use all the tools and types of marketing to keep them and convert them into customers.
3. To inform your customers
One of the main reasons businesses need a website is to educate new and existing customers about the brand and its products. You can do this through blog posts, videos, and infographics, and you can make infographics with DesignCap.
Start by telling people how your product will help them and why your business is the best choice. Explain how to use your product and offer step-by-step tutorials and guides. Finally, have a well-organized FAQ page and a help and contact page where visitors can find additional information.
Having a website allows you to constantly contact your customers, who can consult you at any time or see your products and services at any time. This gives them confidence and security.
Through a good communication strategy on our website, we will encourage feedback from the client, who can leave us their opinion, doubts, praise, and complaints. It is essential to respect all opinions and respond in all cases. This will give us a good image when new customers come to our site.
4. To sell your products
What better way to track and improve your sales than to have your own online store? Many e-commerce platforms do the job for a monthly or yearly fee, but it's more accessible and completely free to sell from your website.
As your business grows, your website will need better and faster functionality. The best way to ensure everything is up and running is to hire a programmer or e-commerce specialist.
5. To grow your customer base
Whether you sell products or services, having a website is a great way to grow your customer base. If you want to attract new clients, they just have to check your portfolio or your "Testimonials" section to see the work you have done for others.
Your portfolio should contain only your best pieces, accompanied by real testimonials from clients or former clients. When new visitors have access to this evidence, they are more likely to become customers if they like what they see.
6. To be authoritative in your niche
Competition is inevitable when starting a business in any field, but it is an excellent motivation to grow and improve. Analyze the behavior of your competitors and what they do online and on social media: do they have websites? If so, you need it too.
To start being authoritative in your niche, you must always be one step ahead of your competitors. Listen to your audience's needs and respond to them first. Be informative and educational, but not pushy with sales tactics.
Finally, provide as much value as possible before you even have customers. This is how you build a strong brand that people trust and buy from.
7. To rank in search engines
Today, the highest percentage of searches for professionals are done on the internet. When people carry out these searches on the net, they must find us in the first positions, which is why it is essential to have a good SEO positioning and previously studied keywords.
Differentiate yourself in your sector with a simple, fresh, and new website. Give it credibility and add value with content that is always current and interesting for your customers. This will help search engines find you more easily.
If you don't have a business website or online presence, you will lose valuable leads and sales. The more traffic you bring to your website, the more people will discover your brand and decide to buy from you.
Website traffic is excellent for SEO because it shows search engines that you have something valuable to offer. If you optimize your website based on SEO best practices, search engines will rank it at the top of page results.
Also, remember that a large portion of the population uses mobile devices to browse. If you create a website for your business, make sure that it is responsive and adapts to all screens and devices, which will improve your SEO and improve the user experience.
Conclusion
Now you know why you need a website for your business. A website is a way to advertise daily with minimal maintenance. A permanent advertisement that can tell different things as we adapt it to the changing needs of our audience and that has a global reach at a meager cost.
If you have already started a small business or are planning to start one soon, you need a website that works. This online storefront will help you build strong relationships with your customers, make shopping more accessible, and show the world that you're on cutting-edge technology.
Apart from that if you want to know about Pickle Business Be Started in India With FSSAI then please visit our Digital Marketing category