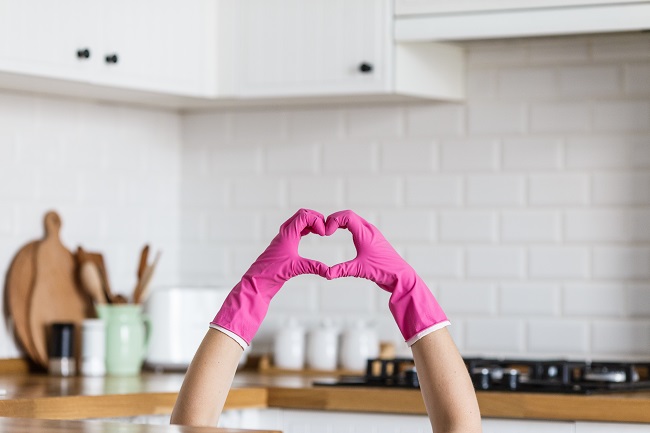 Clean up after yourself
To avoid the stress of house cleaning, set up a schedule and make time to clean throughout the week. This way, you can assign tasks to different people and keep up with the chores. In addition, you can learn to prioritize your tasks and do a little bit each day.
Create a checklist
House cleaning checklists are useful tools that make the process of cleaning your home more systematic. You can create one for each room or for each day of the week. You can also customize the checklist to suit your specific needs. This will help you avoid making duplicated efforts or leaving out anything essential. These checklists are also handy for highlighting areas that need extra attention.
A checklist also helps you remember what needs to be cleaned. It also keeps your team organized. In case of multiple people working on a house cleaning project, a checklist will make sure that everyone has the same idea. It will also help you make sure that you cover all of the chores.
A house cleaning checklist is essential to keep your home sanitary and free from germs. It can help you stay on top of your cleaning schedule and remind you to complete tasks that are often forgotten. Using a checklist can also reduce the amount of stress you feel when cleaning a home. House cleaning is not only beneficial for your health, but also for your mental state. It is a meditative activity and can be relaxing. It is also a great way to boost your physical activity levels.
Get help from family members
You may need help with house cleaning because you've been sick, are raising a family, or are just too busy. You can ask friends and family members to help you clean your house. However, make sure you ask in a respectful way. If you are complaining, it may come off as demanding or sarcastic.
Set up a schedule and set common goals. This will help you turn cleaning into a family habit. It will also help remind everyone when they have to do a particular chore. You can also assign certain chores to different family members. You can then rotate between the members of your family, giving each person a chance to do the ones they enjoy.
Use nontoxic disinfectant solution
It's important to use a nontoxic disinfectant solution when cleaning your home. Disinfectants can have unintended effects and can cause health issues, including an increased risk of cancer. Moreover, overuse of disinfectants can encourage the growth of super bugs. It's important to check the label of the disinfectant solution you use to make sure it doesn't have chemicals that could harm your health.
Toxic chemicals that are commonly used in household products can cause health problems, including skin irritation and reproductive effects. In addition, they can damage DNA and cause cancer. Using a nontoxic disinfectant solution will reduce your family's exposure to toxic chemicals and help the environment. You can find many botanically scented cleaning solutions that are safe for use around children and pets. Some of them have received "A" ratings from environmental groups.
One of the oldest and most common chemicals used to clean a house is chlorine bleach. Chlorine bleach kills germs on contact but can be harsh on the skin. Despite this, it is included in most cleaning solutions and laundry detergents. It's also an effective mold killer, although it's not a safe choice for all environments. Alternatively, you can use hydrogen peroxide or vinegar as an alternative.
30 House Cleaning Tips That Make Life Easier
Before you start a deep cleaning project, write down all the tasks you want to accomplish and schedule them by room. You can then tackle each task group in a single afternoon. In a smaller home, such as an apartment, tackling all tasks in one group may only take a couple of hours. For larger homes, however, you may need to separate tasks by floor or room.
One way to simplify cleaning is to invest in quality cleaning products. You should also be careful not to let clutter pile up in the house. This way, you will avoid spending a lot of time and energy cleaning your home. Additionally, you can read articles about how to keep your house tidy.
Using household cleaners is an excellent way to remove dust and dirt from surfaces that are out of sight. If you can't reach these areas, you can easily wipe them down with a rag and a soft-bristle brush. This is the easiest way to keep your house spotless.
Dusting ceiling fans can be a difficult task. You can take advantage of a simple trick: wrap a clean painting roller with a dryer sheet. Then, tie the ends with rubber bands. You can use this tool to dust ceiling fans, including those on the ceiling.
Source : شركة تنظيف منازل بالرياض