Last Updated on March 6, 2023 by admin
Nowadays, Salesforce and Microsoft Dynamics 365 are actual superpowers in the CRM industry. Both Salesforce and Microsoft Dynamics were first made available in 2001. The legacy software systems that both businesses are promoting were created over time. Presently, Salesforce holds a staggering 19% of the CRM market. The market share of Microsoft Dynamic 365 is lower. However, it accounts for between 3 and 4 percent of the CRM market, which places the business in fifth place.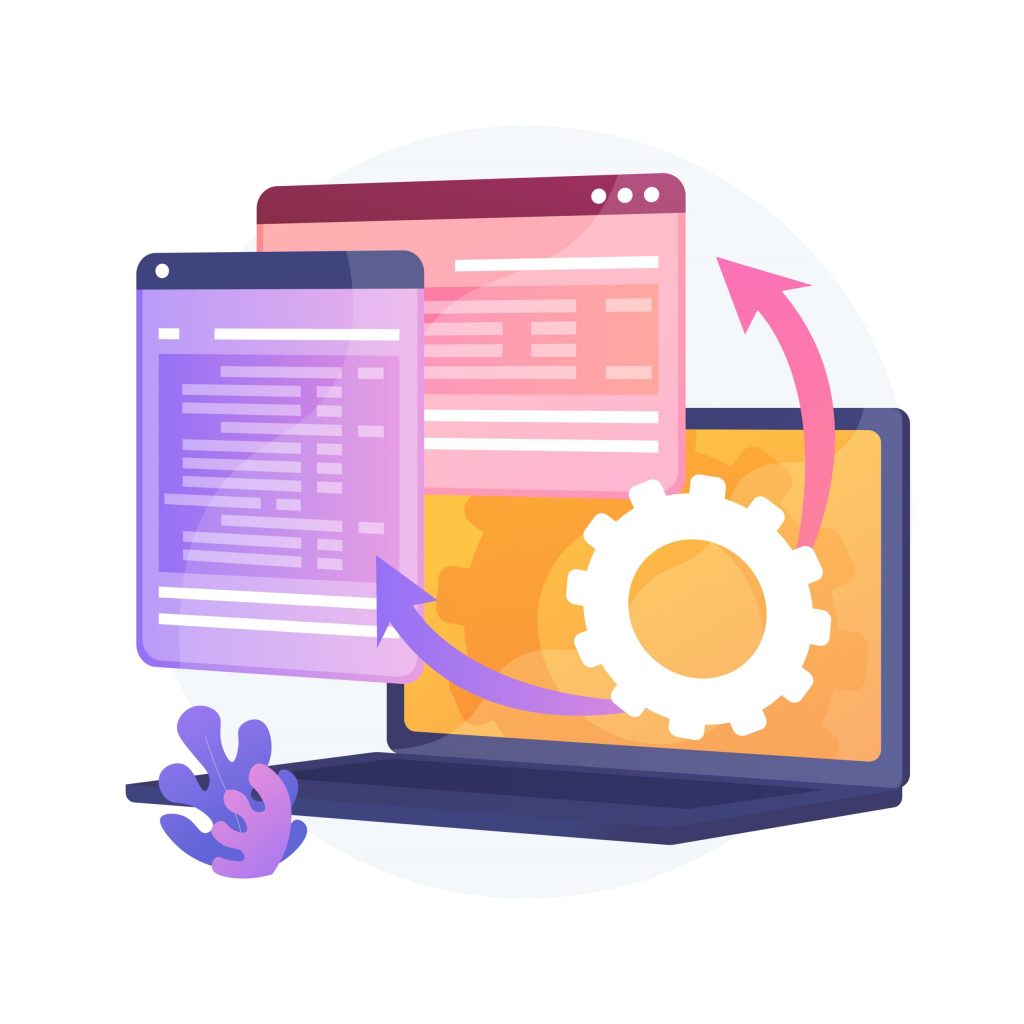 Customers can modify the platform's capabilities to meet their unique business needs. Microsoft Dynamics developers help achieve this by utilizing both platforms' premium add-ons and variable pricing options. A complete set of productivity tools is included with both CRM systems. Their distinctions, advantages and disadvantages, costs, and features are discussed below:
What is Microsoft Dynamics 365?
Microsoft Dynamics 365 is a collection of paid software. Therefore, it is to manage nearly any corporate function. It is built on Microsoft's cloud computing platform, covering project service automation, sales, customer support, and advertising. The final six modules are ERP, talents, sales, and enterprise central. There are certain useful overlap types of modules for people looking for a complete business solution.
Every other Microsoft platform product is compatible with each of these modules. Therefore, they used to create more opportunities for collaboration. For instance, if they work together and they can enable you to collaborate on reports and share them. The GDPR is adhered to by all Dynamics 365 products, and they are used to offer superior data security and management.
What is Salesforce?
In addition to other workplaces, Salesforce is the most crucial component of the CRM system, such as application development, analytics, and customer service. A comprehensive selection of team-building and business operations tools is available from the organization. It can also be several linkages to outside parties.
For groups and sales managers, complicated task management systems may be problematic. The necessity for repetitive, limited decision-making is eliminated by complex automation. It can also reduce the condition of manually entering data as well. Many of the laborious tasks and decision-making processes are automated by Salesforce CRM.
Dynamics 365 vs. Salesforce CRM: which one is trending in 2022?
● Ease of Development:
In order to provide for the freedom to create adaptations, Dynamics 365 development makes use of common, universal web standards including Java, .NET, and HTML. You no need to worry if you don't have these development capabilities in-house. You can always choose from a vast network of dependable and skilled partners who can successfully handle your needs.
Salesforce has a small selection of customization possibilities and frequently operates at far slower speeds. Your developers will need to construct additional workloads and do greater customizations to get around these restrictions. It is not only time-consuming but also expensive and heavily resource-dependent.
● Business Intelligence Capabilities:
Today's successful firms are those that can convert data into value. Gaining insights into your company, customers, and rivals is simple with Dynamics 356's array of intelligent solutions. It may include Intelligence, Power BI, and Machine Learning. You may get answers to all of your business challenges right away with real-time business intelligence.
Salesforce has innovative features, but it lacks powerful BI capabilities. Suppose you need data warehousing, data mining, or predictive analytic skills for lead management or prospect monitoring. In that case, you will need to buy third-party solutions, which will raise your TCO.
● Deployment Alternatives:
What if you could select your deployment strategy based on the demands of your company's current operations? Dynamics 365 offers a variety of deployment options, including on-premises and cloud. So, you need to choose a model that satisfies your current needs and then switches to another model. You can also utilize data in the cloud to fuel growth and maintain your competitive edge.
Unfortunately, Salesforce only permits on-demand, multi-tenant hosting as a deployment option. It is a deal-breaker for government agencies or companies that must adhere to regulations and are uncomfortable storing sensitive data in the cloud. Lack of access to public cloud hosting could increase the total cost of ownership in the long run and restrict portability. Additionally, you might not have complete control and security over your data.
● Pricing:
For most organizations, the cost is always a key consideration. So, you need to choose between Dynamics 365 enterprise and business editions if you don't want to commit for a full year and would rather pay monthly. You must select the user or application subscription type that best meets your needs from the available options.
You must accept a one-year commitment with Salesforce. In addition to the few functions, Salesforce offers are generally more expensive than Microsoft's.
● Integration Possibilities:
When you integrate, everything runs more smoothly. Dynamic 365 achieves a high integration quotient because of this. It used a variety of technologies to provide seamless connectivity with so many other Microsoft applications. Additionally, you can employ a variety of add-in PowerApps that they formerly created for particular purposes. These programs can be used from within the Dynamics 365 user interface to expand your business-specific duties across the organization.
Even though the Salesforce APIs are very robust, businesses that use Salesforce typically require Microsoft Office products to complete daily chores. You must utilize specific types of integrators since there is a mismatch in the data fields and types. Although some connection is feasible, it isn't always simple and typically only provides a small amount of capability.
● Extendibility Options:
Software that changes to meet your changing needs is in high demand. With Dynamics 365, Microsoft Dynamics Development services can adapt the CRM platform to your changing needs. Without requiring a lot of coding, you may modify views and add or remove business entities, fields, and forms. You can develop at your own pace, make changes more quickly, and speed up your company. So, you need to choose from several hosting alternatives, which will provide you with more flexibility at a lower cost.
Salesforce also uses all the cloud's functionalities, letting you tweak and add features as and when you need them. A complete edition of Salesforce with the necessary capabilities has proven too pricey for a small business.
Final thoughts:
In terms of functionality and capabilities, Salesforce and Microsoft Dynamics 365 share many similarities. With the flexibility they used to build customized solutions for your company utilizing additional modules and connections from their online stores, Salesforce and Dynamics CRM are both market leaders. As a result, you need to decide which is superior might be challenging. Everything depends on what you want from your system and how well it integrates with your current business processes.
Author Bio: Maulik Shah is the CEO of BiztechCS, a development company. He often takes the front seat in the company's development projects, because he enjoys solving problems through technology. When it comes to writing for any blog, his contribution is priceless. Maulik ensures that his interaction with development is frequent enough, and his industry knowledge is ever-evolving so that he can share it. Despite his packed days, Maulik's door is always open and he is generous with sharing this knowledge and experience.
Apart from this if you are interested to know more about Salesforce Service then visit our education category.