Last Updated on January 7, 2023 by Hassan Abbas
Electrical supply is the driving force behind most things we use in our day-to-day life. Everything is driven by electricity from our cars, and laptops to the appliances in our home. Any kind of glitch in the electrical supply system can impact daily chores. Hence to ensure that the electrical supply is running in full swing it is important that you have the best electrical contractor to work for you. They will assist you and ensure in resolving any kind of electrical issue immediately. The work of electrical contractors is highly varied in their knowledge, skill, experience, and work method. This blog throws light on some of the services that must be offered by an electrician.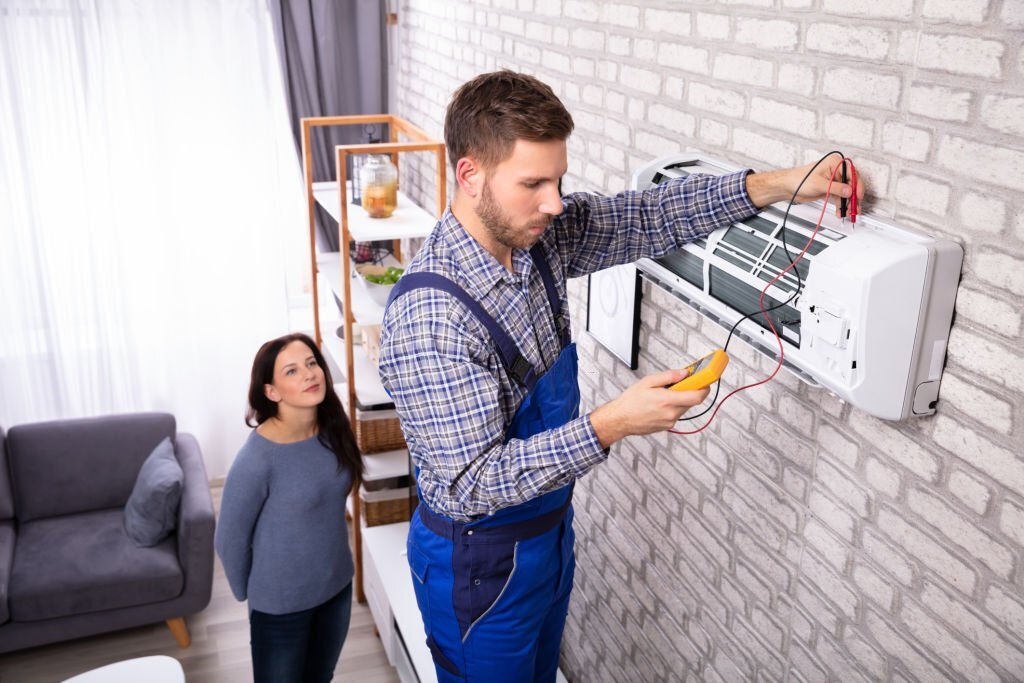 Services offered by an electrician:
1. Changing the wiring:
Wiring ensures that there is no failure or power loss during the supply of electricity. It is important that the wiring must be done aptly to ensure any kind of power failure. An electrical contractor has expertise in this. They will help in replacing old and outdated wires if needed. Hence, if you notice any old or worn-out wire or notice some strange smell coming from the wire, it's time to contact an electrician for its replacement.
2. Repair of MCB, fuse, and other electrical components:
Another service an electrical contractor offers is changing the MCB and the fuse. You should not take up this work yourself because you can get direct contact with the electricity. It is always recommended to hire only a trained and qualified electrical contractor for this task.
3. Installing new lights and electrical circuits:
Electrical contractors have expertise in installing lights and other electrical components. If there is a problem with the electrical socket or you notice a spark from the electrical receptacles, it's time that you contact an electrical contractor to repair it instantly or to install new lights by replacing the old ones.
4. Security system installation:
Electrical security systems are very common nowadays. Whether it is installing a CCTV camera or a home alarm system, having an expert electrician to assist you in this task will be very helpful. Different electricians have expertise in different fields. For example, if you want to install a security system like a CCTV, then you must ask the electrical contractor if he has the expertise in the same or not.
5. Outdoor lights:
Do you want to light up your entire space and make your place look beautiful? Lighting plays an important role here. It answers the place's curb appeal while adding functionality to your house. Outdoor electrical setups can be challenging, and they can be dangerous too because the system can come into contact with rain. Only a professional electrician can provide you with the right results. If you want a well-lit-up landscape, then it calls for elevated lighting, low voltage transformer, buried cables, and other specifications. Besides, you must also ensure that there is no loophole in electrical wiring as it can prove fatal. Only when you hand over a task to a professional electrical contractor who has expertise in this can you expect the best results.
Conclusion!
These are some of the key areas of services offered by an electrician. Choosing the best one from so many service providers can be challenging. The best way to figure out the best electrician is to start researching on the internet. Besides, you can also seek a reference. The points noted above all boil down to choosing the best electrical contractor for your job. When hiring an electrician, make sure that you discuss your project requirement and assess whether they can fulfill your requirements or not. If you have a smaller project, an electrician can complete the job, but for a larger project, units up on tractors. Hence you must hire an electrician accordingly.
Apart from this if you are interested to know more about provided by the commercial electricians then visit our Business category