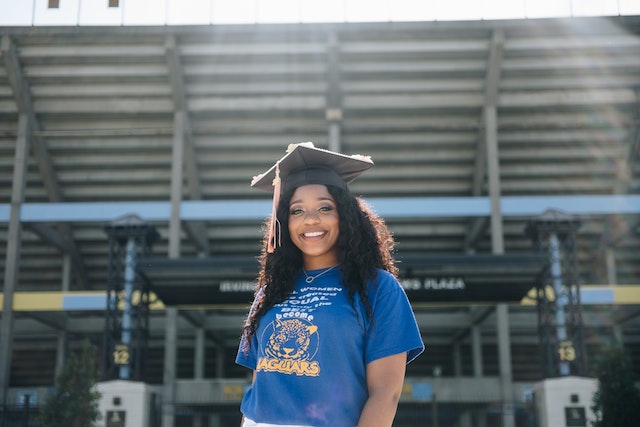 Graduation is a very important and special moment in one's life. And for many, it will also be a time to celebrate with family, friends, and classmates. During this special event, family and friends will give you gifts that have meaning. Graduation gifts are given to celebrate your success, to give you a new start, and to wish you good luck in your future endeavors. Discussed below are seven gift ideas perfect for all graduates.
1. Personalized Jewelry
Make your graduate's name a part of their jewelry by giving them a beautiful pendant with their name engraved on it. You can choose jewelry that is already personalized, or you can have your graduate's initials put on the piece. This is a unique gift and will always remind them of the special time they had. This is also one of the more personal gifts, so it would make for a nice gift idea for someone who is also planning to get married or have little ones in the future.
2. Memory Album
Did your graduate have special moments and great accomplishments during high school? Make it a point to capture those memories in a memory album. You can start collecting the moments on occasions like homecoming, prom, and graduation. Once you've completed the album and have enough pictures of your graduate, have it custom-bound to make it look more presentable.
3. Custom Frames
Graduates can be a bit hard to buy, but they sure appreciate receiving useful gifts. Among the best graduation gifts are custom frames with the graduate's picture, a medallion, or some special moment. You can purchase frames from any store, local frame shop, or even eBay for a better price if you know what you're looking for. You can also find custom frames on Etsy, where many artists sell framed art of different sizes and are done in various styles.
4. Graduation Tote Bag
Tote bags are ideal gifts for those who may not be able to afford much during their graduation time. A graduation tote bag is a perfect gift because it will remind them of their time in high school and the important memories they made there. This is also a good gift for anyone planning to start college because it will have some sentimental value. You can find graduation tote bags at many places, such as Target and Amazon.
5. Headphones
If your graduate has expressed an interest in music, getting them a nice pair of headphones will be a great idea. Get them the latest headphones from a top brand, and you can also try and find out what kind of music they like. That way, you can get more details about the specific model you should get. If you're on a tight budget, you can go for basic headphones that will still make for a great gift.
6. Personalized Mugs
Graduation is a time to start fresh, and this is also true with the mugs. Give your graduate a personalized mug that they can use to make their coffee or tea and add it to their daily routine. This is also a good gift for your cousin graduating from high school or even yourself if you are planning on returning to college soon. The mug goes beyond the ordinary and will make for a great keepsake for years to come.
7. Personalized Wall Art
Something that is personalized and looks good will make for a truly unique graduation gift. This is something that everyone wants, but not everyone is always able to afford it. These items are usually small but can have a very big impact on someone's life. One of these would be wall art with your graduate's face or the image of their high school mascot. You can have it printed on canvas, glass, or even printed on a foam board. Whatever the case, your graduate will appreciate it.
Conclusion
Graduation is an important event in one's life, and often these are the moments when their life will take a different turn. Giving the graduates of your loved ones a gift they don't have to buy for themselves can be a great idea. From headphones to personalized gifts, you can find something that will make this special day even more memorable.
Read More: Where To Trade Amazon Gift Cards In Nigeria?