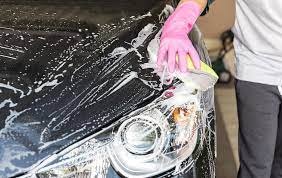 Last Updated on March 1, 2023 by Tabraiz
The exterior of your vehicle is just as important as the interior, so it should be a priority for you to keep it shiny and clean. Finding some quick ways to make your vehicle look new again in just minutes is easy. The exterior will look great when you have clean windows and shiny paint. It can be expensive to replace the entire body, so keep it looking like new with a bit of care and a few inexpensive products, and you should be able to go longer without having to replace anything. Here are 10 ways to make your car shiny when washing it:
Get Rid of Cracks and Chips
A simple way to make your car look like new again is to repair any cracks or chips in the paint. It's simple enough to do yourself by following the directions on the paint can. If you don't feel up to doing it yourself, take it to a professional, and they should be able to do it for a reasonable price. Cracks in the paint will make your car look dull and worn out.
Clean Your Windshield
Your windshield might not look dirty to you, but it is. The dirt from the outside gets trapped between the glass and the wipers. You can clean this off with a few tablespoons of rubbing alcohol and a clean rag. If you don't see an improvement, try adding some water to make a solution of vinegar and water in equal parts and use that instead. It will help break down the body oils trapped between the windshield and wipers.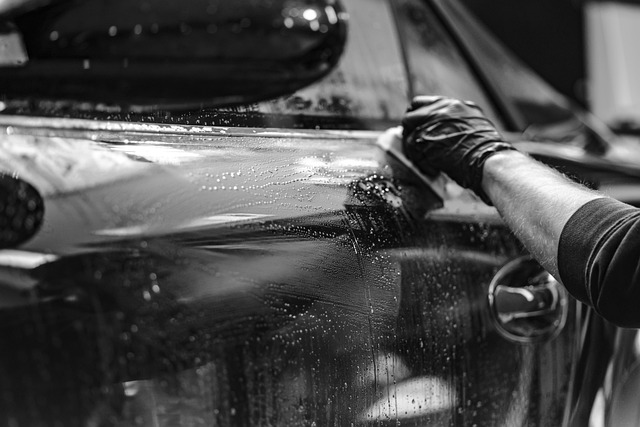 Clean the Paint
Your car's paint will look better if you keep it clean. If you have any stains on your paint, try a simple solution of rubbing alcohol and dry cloth. If you have more severe colors, wash from 1 cup of liquid soap and 2 cups of water in an empty spray bottle. Mix the solution with dry shampoo or baby powder to remove the body oils. These are all quick and easy ways to ensure your car gets clean and shiny again.
Use Wax
To keep your paint looking nice, you should regularly use car wax. Wiping down the color with these special waxes will protect it from the sun and rain while making your car shiny and new. It's not the most professional looking, but it gets the car looking good, and you can use it to cover up the slightest smudge.
Shine Your Wheels
Your wheels are another part of the car that gets dirty and will soon look dull if you don't keep them clean. A few hours of waxing can go a long way to make your wheels look great again. If you do not want to go through the effort of waxing, use your car wash spray to give them a little shine and prevent further dirt buildup.
Use a Power Washer
The best way to get your car looking great again is to use a high-pressure power washer with a soap solution. It will clean and shine the entire vehicle quickly and easily. Make sure you test the pressure washer before using it because some cars are susceptible to high-pressure washing.
Clean Your Windows
Your windows need extra attention too. If you don't have time to wipe them down, a quick pass with the window cleaner will clean them up and get your car looking new again. It would help if you regularly used this so that it doesn't build up dirt that can prevent you from seeing out the window.
Get Rid of the Sun's Heat
You can keep your car looking nice with just a few simple tips. Try wiping down any sun-damaged paint with rubbing alcohol with a cotton ball. It will create a surface that removes any sun-damaged paint and prevents further damage. To keep the color looking nice, you need to apply a top coat or protect it somehow.
Polish Your Wheels
In addition to making your car shine, you can also make your wheels look new again. Use a little wax, and your car should look new again. First, clean your wheels with soap and water to remove any dirt or grime thoroughly. Ensure you have a car detailing kit with all the necessary supplies for car care.
Use a Clay Bar
If you want your ride to look great, you need to do something about the buildup of dirt and grime that gets stuck in the paint. A simple way to obtain rid of this is using a clay bar. It will remove all the mud from your color and leave it looking brand new again. It can take a little while, so you should find an adult who can supervise while you use it.
Conclusion
With a little effort and simple tips, your car can look great again in just a few minutes. Using these tips will not only make your car shine but also save you from having to worry about starting over and starting from scratch.
Apart from this, if you want to know about Choose the Best Hair Care Products then please visit our Automobile category